Escrito por Dra. Bárbara García el 13 de marzo de 2020
Sexualidades libres en plural, porque es una para cada persona.
Terminando el cónsul, me quedé pensando en la palabra que más usaron las personas que me visitaron🧐🤔👩🏻‍⚕️
Doc es normal la forma de mi vulva/vagina/pene?🥝🍆🥑🍑
Es normal que no sienta deseo sexual? Es normal que sienta mucho deseo?🌪🥀
Es normal a veces no eyacular pero sí tener orgasmos?🔥🔥
Es normal sentir culpa con la masturbación?😔😣😢 Y yo me pregunto, en salud sexual...🤷🏽‍♀️Quién dijo qué es lo normal?
Gozar es lo mismo en Palestina que en Rosario? en gente de 20 que de 60 años, en personas con problemas de tiroides que en hipertensión...👩🏻‍⚕️👩🏻‍⚕️
Es la NORMALIDAD inamovible? es sinónimo de habitual o frecuente?
Existieron muchas normas sobre nuestros cuerpos, nuestros vínculos, nuestras sexualidades⚠️De todos lados, de la cultura, las ideologías, las leyes, la ciencia, la ética, etc .
Eso nos llevó a vivirlas con tanto peso, culpa, estigma y desde la medicina se llevó ciertas conductas "no normales" a la patologización.👩🏽‍💻✍🏻🏥
Hoy el camino es que empecemos a ver la DIVERSIDAD como lo que nos une e incluye a todas las personas🌈
Donde las subjetividades predominan, donde cada persona arma su propio mapa del placer🔥💕🙌🏽, donde las expectativas a cumplir deben ser las TUYAS, ya que las de la sociedad cambian, se renuevan, por lo tanto también nuestras sexualidades🥳🥳
Lo complejo de seguir pensando en la normalidad es que: si no estás en ESE grupo no pertenecés, sos ANORMAL? cuando en realidad sos individual. El camino es dejar de etiquetar y generalizar ya que si no pasamos del pecado a los trastornos, sin ver las individualidades🙏
No es tarea sencilla, ya que la sexualidad tiene muchas variables, pero reconocer esa diversidad y buscar tu propio camino quizás es el primer paso para vivir #sexualidadeslibres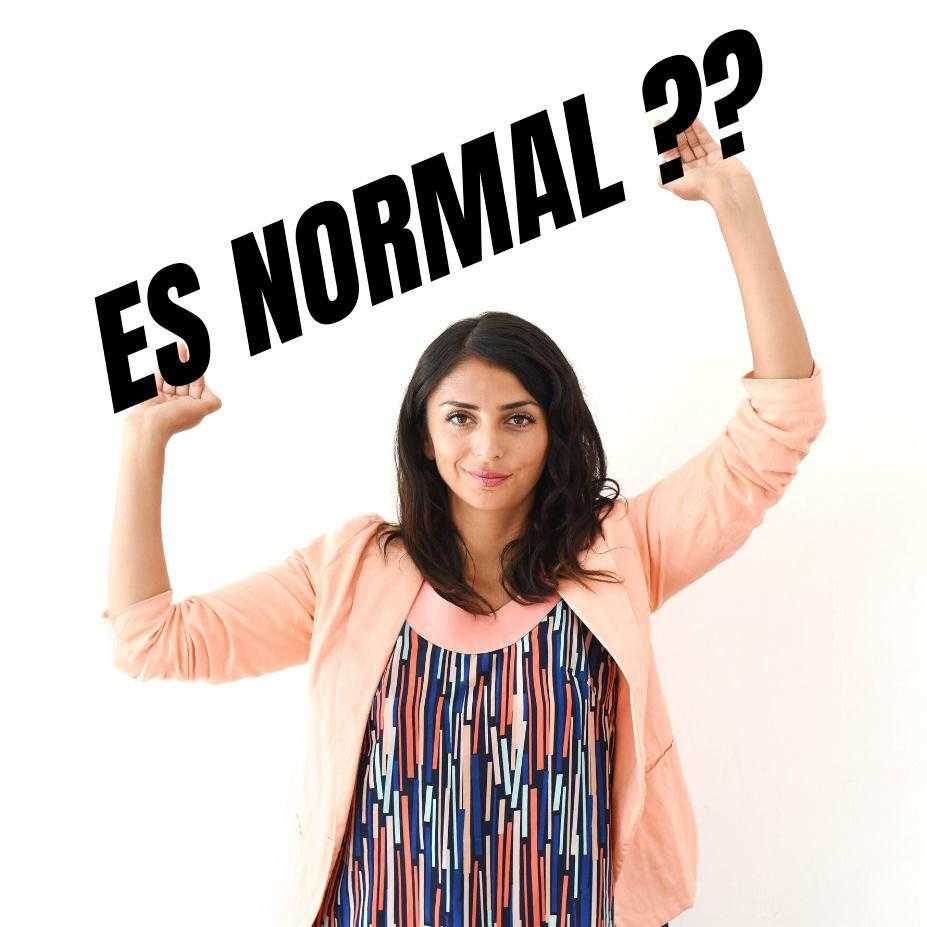 Free sexualities in the plural, because it is one for each person.
Finishing my medical appoinment, I kept thinking about the word that the people who visited me used the most🧐🤔👩🏻‍⚕️
Doc is the shape of my vulva / vagina / penis normal? 🥝🍆🥑🍑
Is it normal that I don't feel sexual desire? Is it normal that I feel a lot of desire? 🌪🥀
Is it normal sometimes not to ejaculate but to have orgasms? 🔥🔥
Is it normal to feel guilty with masturbation? 😔😣😢 And I wonder, in sexual health ... 🤷🏽‍♀️Who said what is normal?
Enjoying is the same in Palestine as in Rosario? in people in their 20s and 60s, in people with thyroid problems than in hypertension ... 👩🏻‍⚕️👩🏻‍⚕️
Is the NORMALITY immovable? Is it synonymous with habitual or frequent?
There were many rules about our bodies, our ties, our sexualities⚠️ From everywhere, from culture, ideologies, laws, science, ethics, etc.
That led us to live them with so much weight, guilt, stigma and from medicine certain "non-normal" behaviors led to pathologization.👩🏽‍💻✍🏻🏥
Today the way is for us to begin to see DIVERSITY as what unites us and includes all people🌈🌈🌈
Where subjectivities predominate, where each person assembles his own map of pleasure🔥💕🙌🏽, where the expectations to fulfill must be YOURS, since those of society change, they are renewed, therefore also our sexualities🥳🥳
The complex thing about continuing to think about normality is that: if you are not in THAT group you do not belong, are you ABNORMAL? when in reality you are individual. The way is to stop labeling and generalizing since if we do not go from sin to disorders, without seeing individualities🙏
It is not an easy task, since sexuality has many variables, but recognizing that diversity and finding your own way is perhaps the first step to living #sexualidadeslibres